RSS Feed
1 - 4 of 4
Monday, November 13, 2017, 8:48AM

IHC Extend Win Streak to 14
IHC Sweep Syracuse on the Road Extend Win Streak to 14
Syracuse, NY – The Islanders Hockey Club continued their winning ways and defeated the Syracuse Stars 4-1 and 7-2 on the weekend. Jeremie Lavallee took over on Saturday scoring two goals in a row, the second one coming on the PP. Lucas Michaud would also score on the PP to make it 3-1 Isles. Late in the game Mark Gallant would one hand a puck five-hole to round out the scoring. Louis Felix St-Jean would stop 18 of 19 and remain undefeated on the season.
Sunday's tilt would find both teams deadlocked at 0-0 after one period. It would be all Islanders in the second however with five different goal scorers emerging. All five goals were highlight reel goals with JJ Layton, Mark Cheremeta, and Eric Nilsson unleashing missiles past the Cuse netminder. Hayden Taylor would pop home a Lavallee feed and Sam Nestor would make a great move to his backhand to make it 5-1 after two periods. Cheremeta would strike again in the third on the PP and Lucas Michaud would add his second of the weekend to round out the scoring for the 7-2 win. Justin Ferguson would be brilliant when called upon and finished the day with 26 saves.
The special teams once again were brilliant with the power play going 3 for 9 and the penalty kill going 7 for 7. The Isles will travel once again this weekend as they head to Bridgewater, NJ for a two-game set with the NJ Rockets. They are now 18-1 on the year and show no signs of slowing down.
Thursday, November 9, 2017, 2:49PM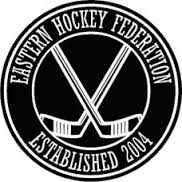 EHF Selects 15 Pure/16U/18U Launches Fall 2018
November 9, 2017
For Immediate Release
The Eastern Hockey Federation (EHF) is excited to announce a merger with the
Mass Select League to create the EHF Selects 15 Pure/16U/18U Division to
begin play in the Fall of 2018. The EHF Selects will be home to the top 15 Pure/
16U/18U teams in New England and will bring unparalleled exposure to the
players participating.
EHF Selects will be made up of the 11 Eastern Hockey Federation Elite
Organizations along with the 8 Mass Select League Organizations. Each
summer, upon conclusion of tryouts, teams will be broken into divisions. A top
division will be made up of the best teams at their respective age levels in New
England. This structure will guarantee quality games for each weekend of the
season.
Regardless of which division the teams are originally placed, each team will
have the ability to compete for a league championship and a spot in their State
or Regional play downs and a path to the USA Hockey's National
Championships in the spring.
Additionally the EHF Selects will participate in Premier Fall Showcase events.
The Showcases will highlight various league member teams and will include
top rated teams from outside the local area.
The EHF established in 2004 is the undisputed top Youth hockey League in the
Eastern United States, typically landing multiple teams in the top 10 Nationally
per age bracket. (www.myhockeyrankings.com)
www.Fedhockey.com Twitter @Fedhockey
The Mass Select League has been the undisputed top fall 1/2 Season league in
New England for over 25 years. The league's teams have won numerous Tier 1
Mass State Championships; have sent more 16U & 18U teams to USA Hockey
National Championships than any other in New England over that time and
have a number of National Championship wins.
Collectively the EHF & Mass Selects have 100's of former players currently
playing NCAA college hockey. Notable alumni currently playing in the NHL
include Jack Eichel, Keith Yandle, Kevin Hayes, Jimmy Vesey, Noah Hannifin,
Brian Boyle, Cory Schneider, Brooks Orpik, Miles Wood, Chris Kreider, Conor
Sherry, Brian Gibbons and many others.
"EHF is thrilled to add the Mass Select League organizations and their expertise
in the Fall season structure. This alliance will now allow EHF youth players the
ability to progress in one league from Learn to Play hockey all the way thru
high school; all along competing at the highest level of play in the country."
EHF President Jerry Buckley
"Joining with the EHF to create the EHF Selects division is a tremendous
opportunity for the organizations and players of the Mass Selects. This merger
will continue to ensure that our players attain the best exposure and ultimate in
competitive games. The EHF will provide our organizations with long term
structural and financial stability, a professionally administered front office and
access to the best sports complexes in New England." Mass Select League
President Pat Bohan
The Eastern Hockey Federation is made up of over 25 youth organization
throughout New England and ownership of over 40 ice sheets. The EHF's Elite
organizations will all be participating in the EHF Selects division beginning the
Fall of 2018. They are: Bay State Breakers-Boston Bandits-Boston Jr. Eagles-
Boston Jr. Terriers- CT Jr Huskies-Islanders Hockey Club-Minuteman Flames-
Providence Capitals-South Shore Kings-Top Gun-Mid Fairfield Jr. Rangers
The Mass Select League organizations joining the EHF Selects are: Boston
Bulldogs-NS Wings- 495 Stars- North Stars Hockey- Boston Junior Bruins- RI
Saints- Cape Cod Whalers- Lil Bruins- Eastern Mass Senators.
More information will be announced in the near future but in the meantime
please contact the directors of each program or EHF Director of Hockey
Operations Jack Sweeney at jack@Fedhockey.com for more details.
www.Fedhockey.com Twitter @Fedhockey
Monday, September 11, 2017, 2:57PM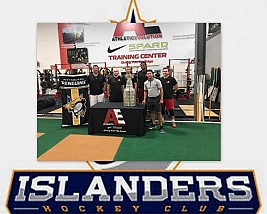 IHC Partners with Athletic Evolution

Islanders Hockey Organization is proud to announce its partnership with the premier strength & conditioning facility in MA, Athletic Evolution. Not only are our players going to benefit greatly form this partnership but so will the entire Islander family as Athletic Evolution has helped more high school players receive athletic scholarships in the past 4 years (in all sports) than anyone else and we are encouraging our players, parents and siblings to take full advantage of their services.
AE has had the Stanley Cup at their facility 2 years in a row thanks to Conor Sheary of the Pittsburgh Penguins, who has just completed his 11th year of off ice training with AE.

Their unique approach to individualizing and customizing workout programs greatly enhances the quality of each players results.

AE also offers a full team of health services, including in house Cryo Therapy, Chiropractor, Nutritionist, and Physical Therapy.

As high a priority as it is for our players to improve their athleticism; strength, 1st 3 step explosiveness, flexibility, power and core strength, it is equally as important for our players to stay healthy and we are confident there is no one better in the business than AE to achieve both of these goals.

We are looking forward to seeing the amazing results that our players are going to see and how it will translate to our continued success on the ice program wide.
Monday, July 17, 2017, 7:12AM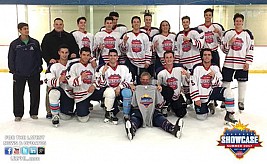 IHC ORANGE SKATE TO JUNIOR/ U18 TITLE
The IHC Orange team wrapped up a perfect 6-0 weekend with a win over Syracuse Stars Premier in the finals of the Junior/ U18 division.



IHC Orange began the weekend with a win over the Junior Bruins Premier team on Friday. On Saturday, the team picked up wins over Springfield Pics Premier and PAL Premier. In Sunday's playoffs, IHC Orange win a rematch with PAL Premier before edging the New Jersey Rockets 18U in the semifinal. This set up a rematch with Syracuse Premier, which ended 1-0 in favor of IHC Orange.

RSS Feed
1 - 4 of 4
Islanders Hockey Club Photos