News
Tuesday, November 13, 2018, 10:42AM
Tuesday, October 23, 2018, 9:20AM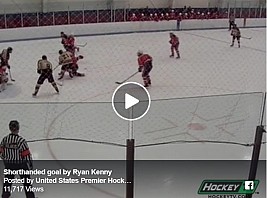 USPHL Premier: Islanders Hockey Club goalie Kenny scores shorthanded goal
---
On Saturday 10/21/18, that favorite of all hockey rarities happened for one particular Islanders Hockey Club goalie.
Islanders '99 goaltender Ryan Kenny got possession of a dump-in on a Springfield Jr. Pics power play, and went for the 200-foot shot. It reached its destination and set the score at 7-4, and it was an exceptionally rare shorthanded goal by a goalie.
Kenny also did his job as a goalie, making 33 saves in the win. He now stands 4-0 on the year.
Saturday, October 20, 2018, 7:44AM
Sunday, October 14, 2018, 9:13PM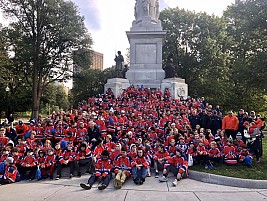 Thursday, October 11, 2018, 4:27PM