The news entry you are trying to access has expired

RSS Feed
1 - 4 of 4
Friday, October 20, 2017, 7:08AM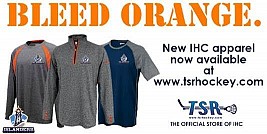 ISLANDERS HOCKEY CLUB / TSR FALL ON-LINE STORE IS OPEN
ISLANDERS HOCKEY CLUB / TSR FALL ON-LINE STORE IS OPEN
Sunday, October 1, 2017, 10:22AM
Monday, September 11, 2017, 2:57PM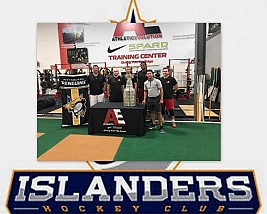 IHC Partners with Athletic Evolution

Islanders Hockey Organization is proud to announce its partnership with the premier strength & conditioning facility in MA, Athletic Evolution. Not only are our players going to benefit greatly form this partnership but so will the entire Islander family as Athletic Evolution has helped more high school players receive athletic scholarships in the past 4 years (in all sports) than anyone else and we are encouraging our players, parents and siblings to take full advantage of their services.
AE has had the Stanley Cup at their facility 2 years in a row thanks to Conor Sheary of the Pittsburgh Penguins, who has just completed his 11th year of off ice training with AE.

Their unique approach to individualizing and customizing workout programs greatly enhances the quality of each players results.

AE also offers a full team of health services, including in house Cryo Therapy, Chiropractor, Nutritionist, and Physical Therapy.

As high a priority as it is for our players to improve their athleticism; strength, 1st 3 step explosiveness, flexibility, power and core strength, it is equally as important for our players to stay healthy and we are confident there is no one better in the business than AE to achieve both of these goals.

We are looking forward to seeing the amazing results that our players are going to see and how it will translate to our continued success on the ice program wide.
Monday, July 17, 2017, 7:12AM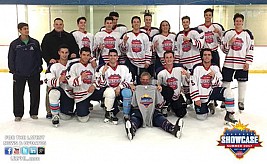 IHC ORANGE SKATE TO JUNIOR/ U18 TITLE
The IHC Orange team wrapped up a perfect 6-0 weekend with a win over Syracuse Stars Premier in the finals of the Junior/ U18 division.



IHC Orange began the weekend with a win over the Junior Bruins Premier team on Friday. On Saturday, the team picked up wins over Springfield Pics Premier and PAL Premier. In Sunday's playoffs, IHC Orange win a rematch with PAL Premier before edging the New Jersey Rockets 18U in the semifinal. This set up a rematch with Syracuse Premier, which ended 1-0 in favor of IHC Orange.

RSS Feed
1 - 4 of 4
Islanders Hockey Club Photos