Tuesday, August 29, 2017, 11:16AM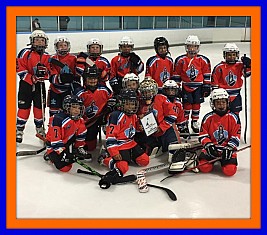 Congrats to the IHC-East 2010 Elite Team
winning the top gun invitational Tournament Championship
2010 ISLANDERS TAKE DOWN THE TOP GUN INVITATIONAL!


THE 2010'S ENTERED AND WON THEIR FIRST TOURNAMENT
THIS PAST SUNDAY GOING 5-0 AND OUTSCORING OPPONENTS
54-7.

THE TEAM GOT OUTSTANDING GOALTENDING FROM JESSE"THE STONE WALL" BERNARDINELLI AND SCORING PUNCH FROM JAMIE"CALS" CALA, BLAKE"CHOPS" WILACHOFSKY, LUCAS"HOULDY" HOULD.

THE TENACIOUS FORCHECK WAS LEAD BY MASON"MACE" MCLEAN, ANDREW"HEALS" HEALY, CAMERON"LINDY" LIND, MICHAEL"BUS" BUSCIANO, MATHEW"GREENY" GREENE AND CHASE"Q BALL" MCKEWEN.

THERE WERE LONG STRETCHES OF EVERY GAME WHEN THE OPPOSING TEAM COULDN'T MOVE BECAUSE OF THE RELENTLESS FORCHECK BY THIS GROUP OF FORWARDS.

IF THE OPPOSING TEAM GOT IT OUT OF THERE
ZONE THEY HAD TO CONTEND WITH A SHUTDOWN DEFENSIVE
CORE MADE UP OF HAYDEN"WOODY" WOOD, MICHAEL"YANA"
YIANACOPOULIS, RYAN"GUDES" GUDEN AND 2011 BIRTH YEAR
WILL"GIRDER" GUERTEN.

CONGRATS TO A GREAT GROUP OF KIDS !!!!!!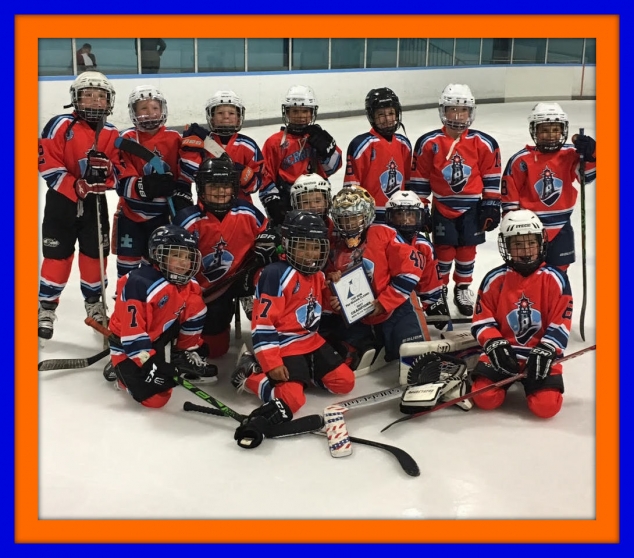 more to follow
Islanders Hockey Club Photos