IHC-WOMEN DIRECTOR STEPHANIE WOOD
Islanders Women's Director Stephanie Wood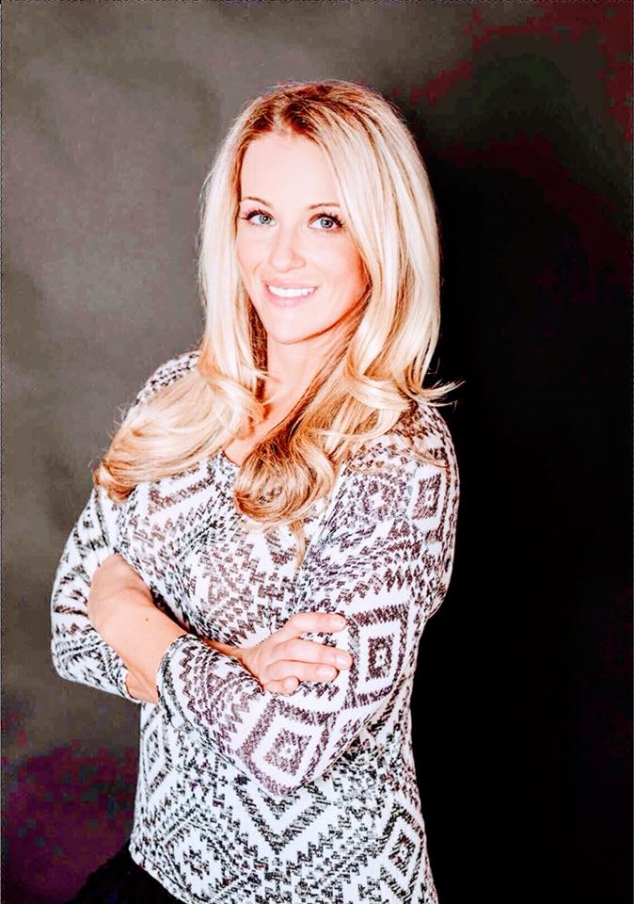 Stephanie Wood is the Women's Director of the Islanders Hockey Organization and oversees all aspects of the Women's Division. Wood is a well known figure in the women's hockey world and brings a wealth of playing and coaching experience at some of the highest levels in female hockey

Stephanie was recruited to play at one of the top D1 Women's Hockey programs in the country to the National Powerhouse Northeastern University where she was awarded a full athletic scholarship playing both forward and defense. During her tenure the Huskies were nationally ranked and made Hockey East Finals appearances.

While at NU, Wood demonstrated her outstanding athletism by becoming one of the few student-athletes in school history to play two Division I sports by playing Varsity basketball during her final year after completing her hockey eligibility.
Prior to attending Northeastern, Wood was recruited to attend the renowned North American Hockey Academy while competing in a Canadian National Hockey Championship. NAHA is one of the most prestigious female hockey Academy's in North America where Stephanie served as a Captain and received the Coaches' Award.
Stephanie received a Bachelor of Science with honors from Northeastern and completed a Masters Degree with High Honors from Boston University where she was
also awarded a full fellowship as the University's Fitness Graduate Assistant. She has an extensive background in health and fitness, strength and conditioning, and elite athletic training and has taught several related classes for the university.
Wood completed her high school career as the most accomplished female athlete in school history. She was a four-time Athlete of the Year competing in 6 different sports where she captained her Varsity Soccer, Basketball, and Hockey teams. She set school records in both hockey and basketball and completed her career receiving league MVP as the top player in the
conference. During her High School tenure, Stephanie competed in National tournaments for four different sports. Upon graduation, she was awarded her High School's esteemed Gold Medal Honor which is awarded to one senior annually with the highest combined athletic and academic achievements. She was also awarded the W.R.D Coffey Award to the graduate making the most outstanding contributions to student life.
Stephanie has competed in numerous USA and Canadian National Hockey Championships, and even led her team to a Bronze Medal where she finished as the 2nd leading scorer
in the Nation at the 2010 USA Hockey National Sr Championships in Green Bay, WI. Growing up Stephanie was recognized as one of the top U18 players in her province and Atlantic Canada. She was a member of the Canada Winter Games, numerous Atlantic Challenge Cups,Team Atlantic, and Canadian National Championships. She was one of the first girls in her province to ever captain an all-boys select hockey team.
After completing her U18 playing career with Hockey New Brunswick, Stephanie immediately returned as a coach under the Hockey Canada System. She has coached at numerous player development festivals, Atlantic Challenge Cups, sat on the Canada Games player identification
committee, and even helped lead Team New Brunswick to a Gold Medal at the 2009
ACC; a tournament comprised of the top U18 female hockey players in Atlantic Canada.
Wood was elected to serve on the Board of MA Hockey as one of the Women's Directors where she provides insights, ideas, and consultation to the overall direction of female youth hockey for the state in areas such as player development and long range planning. She also works closely with members from USA Hockey's ADM staff as the MA Hockey Female ADM Liaison to help promote the American Development Model (ADM) teachings to upcoming female youth hockey players.
Stephanie has authored numerous hockey articles featured on NESN.com, New England's most watched Sports Network. In her spare time, Stephanie enjoys staying connected with her
Northeastern Husky family and often provides on-air color commentary for several NU Women's Hockey games for GONU.TV, the global web based broadcast network of Northeastern Athletics.
Contact Stephanie at: stephanie@islandershockeyclub.com